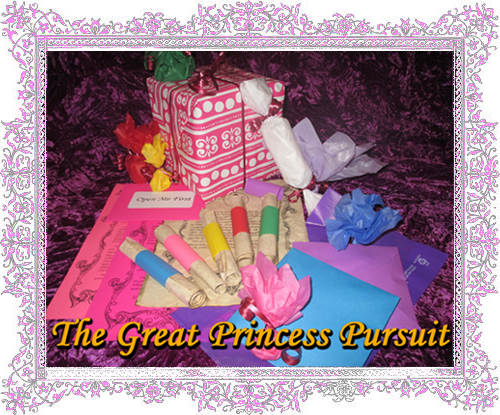 The Great Princess Pursuit
Bring the magic of becoming a real storybook princess with you on your next trip to Disneyland or Walt Disney World's Magic Kingdom. With this package, your young princess hopeful will be able to earn six different Princess Gems, each representing and unlocking a different inner beauty quality that every young princess must possess. Aided by six famous storybook princesses, she'll complete different tasks on her way to becoming a true princess herself…and having an enchanting time along the way!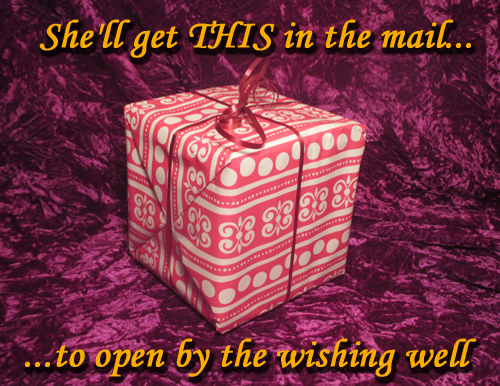 So, how does it work? Once ordered, you will receive in the mail a princess wrapped box (actual princess wrapping may vary) to take with you to Disneyland. Once at Snow White's wishing well, she is to unwrap the package to reveal a welcome note (with her name on it – you'll receive an Etsy message requesting the exact spelling) and over a dozen different wrappings, scrolls and envelopes to open at the appropriate time as she completes tasks to earn six different colored Princess Gems, each representing a different inner beauty quality – for true beauty is found within.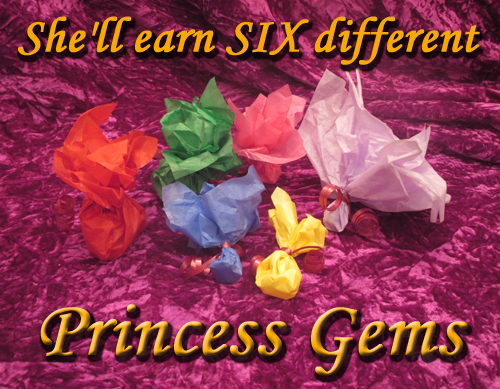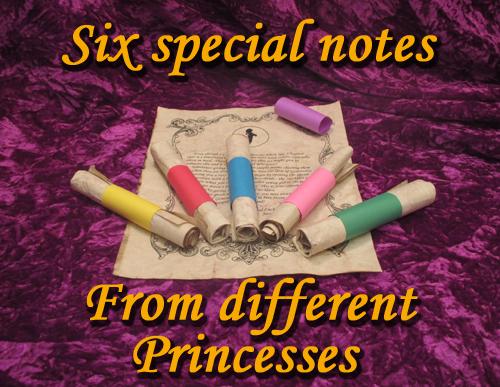 She will read special notes from six different princesses (on hand antiqued, aged fairy tale paper) who will give her specific instructions on how to earn each of the six Princess Gems. She'll learn about generosity as she gives away a special necklace and learn how to make new friends by creating her own Princess Friend Finder bracelet and so much more. Although a deliberate attempt was made to not commit to a specific age, this package is most ideal for children between the ages of 4-11. It was also designed to be enjoyed for a finite period of time within the park so as to not dominate the rest of your stay at the park. Please keep in mind that although it's possible for two children to share one package, the design does not easily lend itself to it.
Have questions? We'd love to answer them!
ORDER YOUR GREAT PRINCESS PURSUIT -
CLICK HERE A LINK BELOW!
Great Princess Pursuit - Disneyland, CA
Great Princess Pursuit - Magic Kingdom, FL