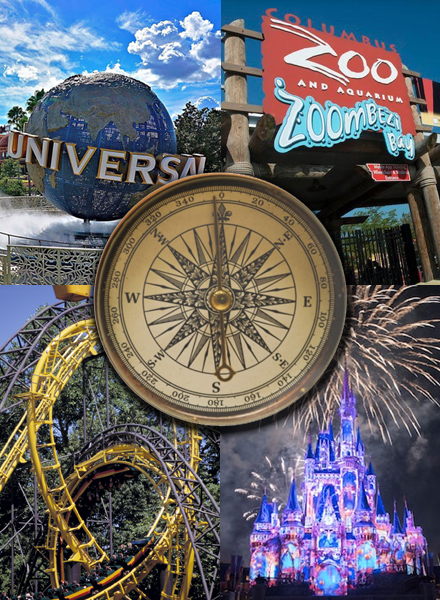 About Us
Adventures for Everyone is the newest extension of Quest Experiences, a professional live themed adventure design company. Originally launched in 1995 by two brothers in Southern California, Quest Experiences has morphed from a local theatrical treasure hunt production company to a multifaceted design team creating adventures in a myriad of hunt formats that have been facilitated all over the world.
By 2001, QE saw many changes. The most dramatic involved the younger brother breaking away from QE to pursue his life-long dream of working in the theme park design industry. This left the older brother, Joe Dean, an opportunity to reinvent QE in a whole new direction. He led QE to the rest of the world via the Internet, offering resources to help corporations and the private sector design and facilitate their own treasure hunts. Over the next decade, QE will have sold over 10,000 treasure hunts, scavenger hunts and themed adventures to nearly every continent of the globe.
In 2008, QE had grand plans in place to soon launch our own entertainment facility in Columbus, OH, wherein we could house our live adventures for the public, harkening back to our original roots. Timing wasn't on our side, however, when the housing market bubble burst that same year - as did our hopes for funding. Although our dreams for the facility have been indefinitely postponed, they haven't been forgotten.
The many years following 2008 were spent in efforts to re-imagine the dream for QE - where it was headed and what it would focus on. In 2016, with only one child left in high school, Joe Dean decided it was time to follow the bold dreams of his heart since his college years. Long term plans were begun to create live adventures in key cities of different countries all over the world. As a stepping stone to that end, QE released in 2017 a new line of products - The Great Adventure Challenge, to name only one. These hunt packages are mailed out all over the country to those looking to enjoy a scavenger hunt adventure inside their local theme park and zoo.
With current design plans to expand on our adventure hunt package product line to include major cities and universities, QE is looking to eventually make the big jump to go international. Additionally, we're looking to travel across the country as we provide design services to entertainment venues. Although we've had some exciting days in our past…we are determined to make the days ahead our most adventurous!
About Joe Dean, Owner - Quest Experiences
Joe Dean began designing treasure hunts for local organizations as early as junior high school. By college, he was utilizing actors, costumes, props and storylines to create a higher degree of realism in his adventures, elevating them from his earlier treasure hunts. He earned a Bachelor's Degree in Art History from the California State University in Fullerton. With extensive training in theater, studio art, state education, foreign languages and anthropology, he readily includes actual history into much of his design.
Joe Dean now lives in Orlando, Florida and enjoys time with his three sons and wife of 23 years (as of 2018) as he makes long term plans to go international with QE.
Want to reach out to us or Joe Dean? Great! We'd love to hear from you - support@questexperiences.com